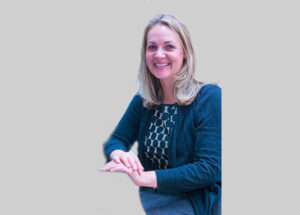 Dr. Tajie H. Harris PhD
University of Virginia (Charlottesville (VA), USA)
Associate Professor of Neuroscience
Director, Center for Brain Immunology and Glia
Co-Director, Brain Immunology and Glia Training Program
---
Dr. Harris is an Associate Professor in the Department of Neuroscience at the University of Virginia School of Medicine. She joined the center for Brain Immunology and Glia (BIG) in 2013 and is currently the director. She is also the co-Director of a NIH-funded training program (T32) for predoctoral students that focuses on neuroimmunology and glia research.
During her time as a postdoctoral fellow, Dr. Harris began researching the immune response to CNS infections using multiphoton microscopy. In these studies, Dr. Harris helped to define a migration pattern by CD8+ T cells in the infected brain that is similar to how animals search for food. During that time, Dr. Harris became fascinated by how immune responses are coordinated in the brain. In 2015, Dr. Harris was a part of a study that defined the dural lymphatic vessels. Dr. Harris' lab continues to define how immune cells are recruited to the brain, including how cell death is linked to neuroinflammation. Dr. Harris has been continuously funded by NIH R01 awards from NINDS since 2015 and was recently named a Pinn Scholar at the University of Virginia.
Dr. Harris serves as an editor for the Journal of Immunology and Frontiers in Cellular and Infection Microbiology and an ad hoc reviewer for many journals. She has served on grant reviewer for multiple funding agencies, including the National Institutes of Health, Howard Hughes Medical Institute, Department of Defense, NASA, UK Medical Research Council, Alzheimer's Foundation, Fédération pour la Recherche sur le Cerveau, and the ARSEP Foundation.